Experience
Whether you're new to caviar or consider yourself an aficionado, we are here to bring you a decadent caviar experience to your home! Our caviar flights include everything you need to indulge with a selection of three different types of caviar alongside traditional accoutrements of Blini, Crème fraîche, caviar tin key, and a Mother of Pearl spoon.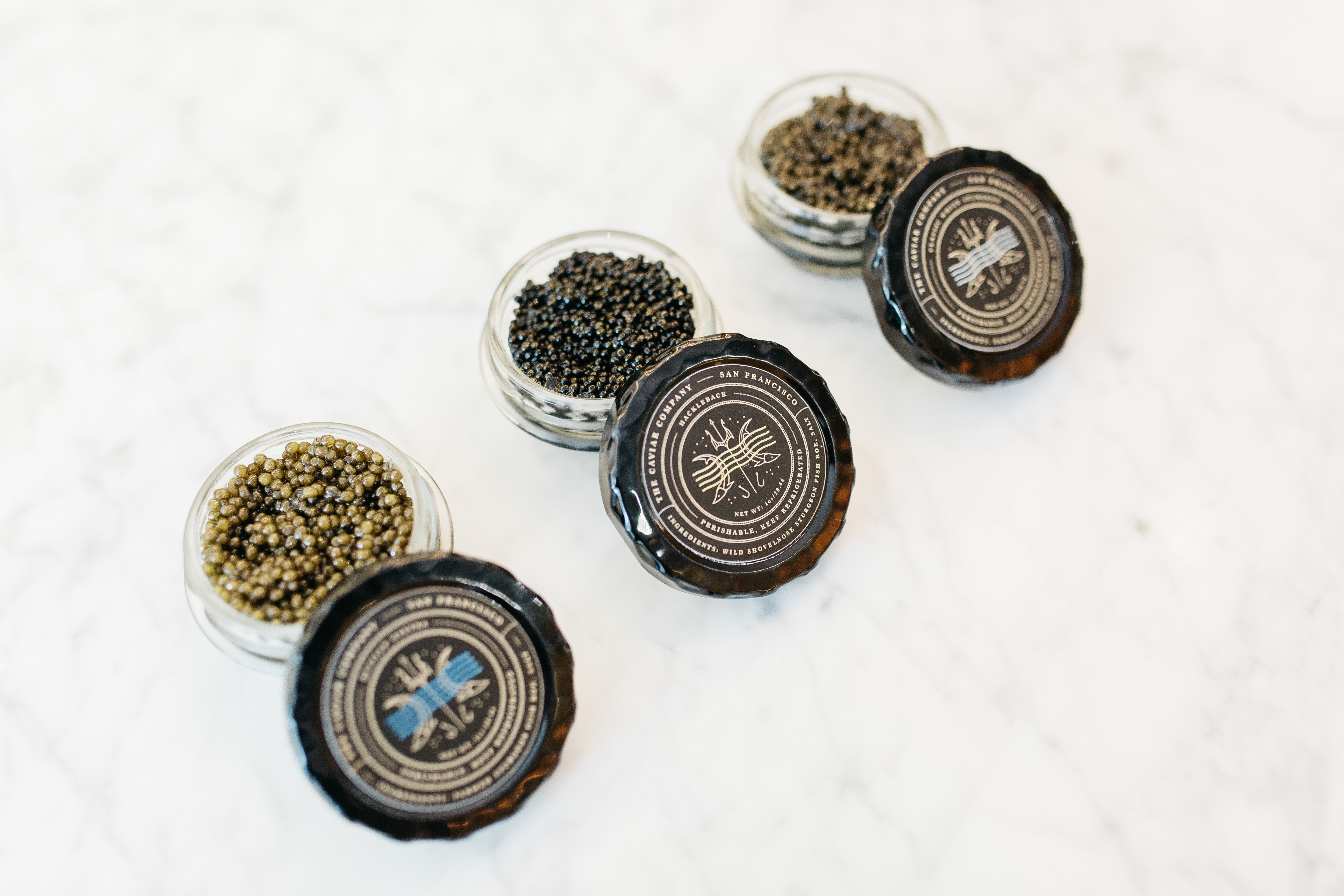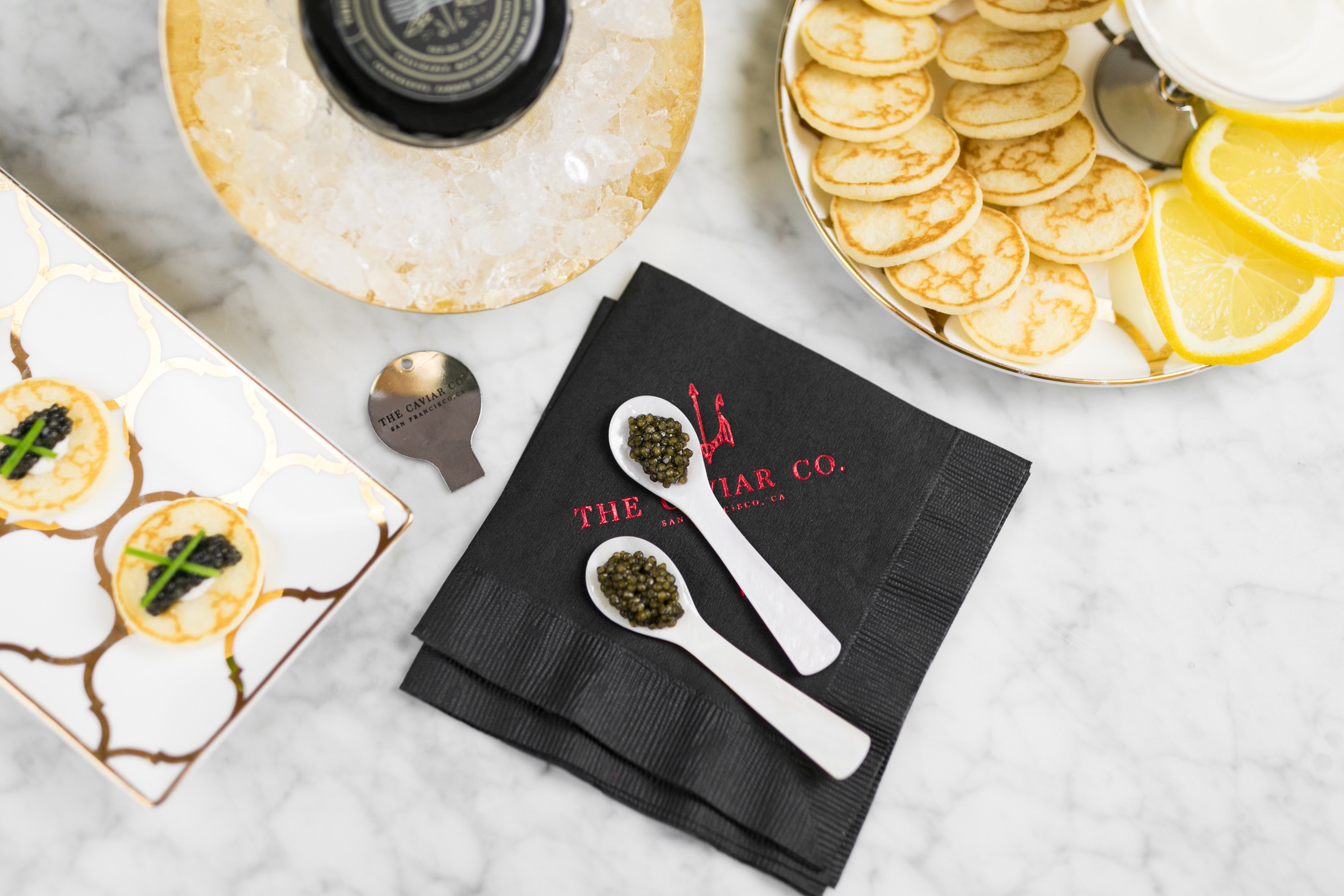 Education
Open your palate to one of the finest delicacies in the world! Our caviar concierge will walk you through each caviar, teaching you what to look for when indulging, how to taste caviar properly, and fun pairings. Each caviar has its own flavor profile, you will be amazed at the different notes you taste!
Indulge
Enjoy "Champagne Wishes and Caviar Dreams" with friends and family! Our Caviar Tastings are the perfect way to celebrate anniversaries, birthdays, happy hours, and more. Gather your friends near and far for an unforgettable experience!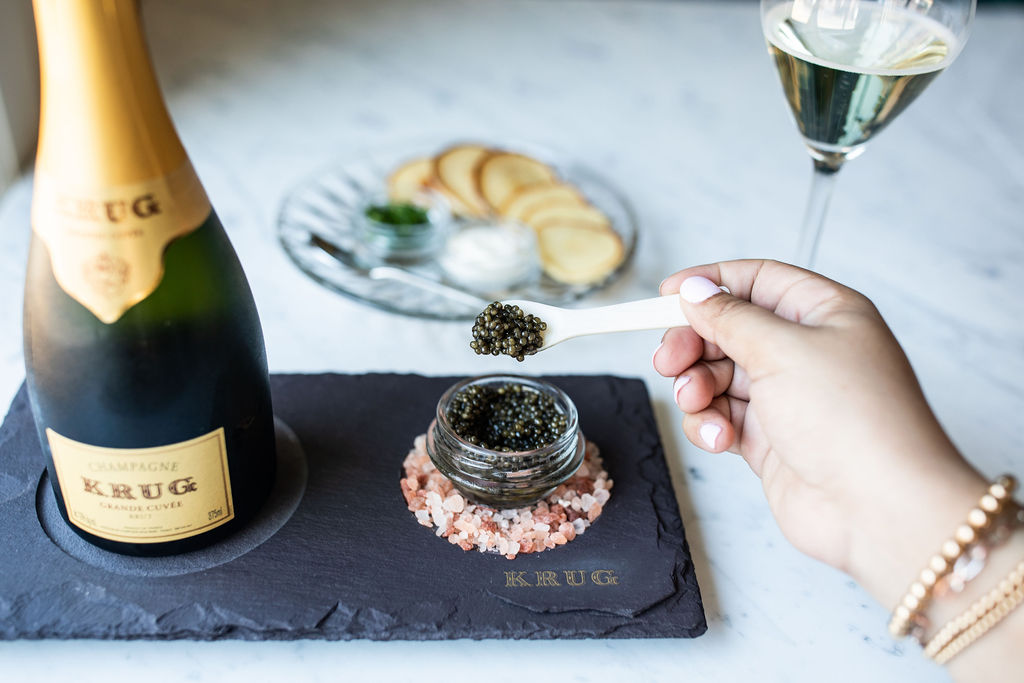 Each flight includes 3, 10g jars of caviar served with traditional accoutrements, tin key, and a mother of pearl spoon.